Youth Choir
The Polyphonic Choir of Patras Youth Choir, was founded in September 2010, as a result of the Organization's need to meet the quest of younger choiristers after the Children's Choir.
It consists of members 18-26 years old, with special experience and vocal skills. ​
The Youth Choir's first appearance was at the International Conference of Medical Chemistry that was held on April 13, 2011, in collaboration with the famous Greek composer Mimis Plessas and the Plucked String Orchestra of the Municipality of Patras in the presence of the great scientist and a Nobel prize awarded professor, James Watson.
The Choir participated at the Regional contest organized by the Greek Orthodox Church's "Synod Committee for Youth" at the Conference Center of the Technological Institute of Patras.
Also, the choir performed in the anniversary concert that was held at the University of Patras, on the occasion of celebrating the 25th anniversary of the Department. In September 2011 the choir participated in the International Euro-Mediterranean Youth Choir Festival, held in Limassol, Cyprus, and in the summer of 2012, collaborated with the Greek composer Dionysis Savvopoulos and the Plucked String Orchestra of the Municipality of Patras, with whom also gave five concerts, the last two of which where held in the famous Odeon of Herodes Atticus.
The choir has performed many times in the Polyphonic Choir's Christmas Concerts, in the International Musical Festival in Thessaloniki, in Zante, in Tripoli and in Corfu as a guest The choir was awarded a Gold medal in the 1st International Choir Competition in Kalamata.
In March 2016, the choir performed in a choir concert at the Megaron in Athens, in the Polyphonic Choir's sacred music concert "Odes kai ikesia" and they sang in honor of the women conductors at the special event of Patras Soroptimistic society.
​In 2017, they participated in a concert dedicated to Mikis Theodorakis, performing with the famous pianist and composer Stefanos Korkolis , in a concert held by the Greek Red Cross, for mother's day, in a concert for the Patras rehabilitation center "Oxygen" , in the Choir Festival of Kifisia, Thessaloniki and Tripoli.
​Today the conductor of the choir is Dimitra Pitsou – Diamadopoulou. Marina Mylona is the pianist of the choir.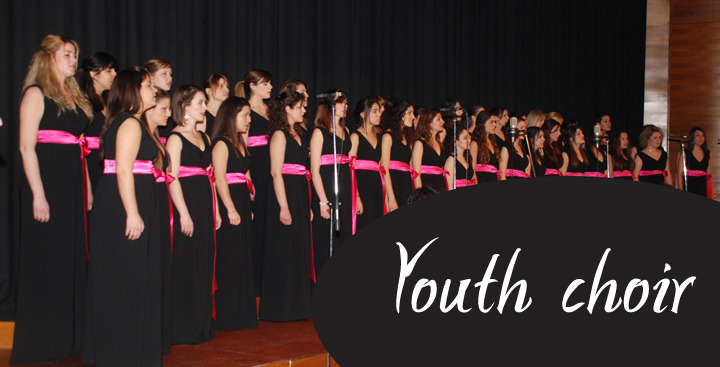 | | | |
| --- | --- | --- |
| CONDUCTOR | | PIANIST |
| | | MARINA MYLONA |